Chamonix webcam
This image has been provided by www.chamonix.net of the Chamonix Webcam.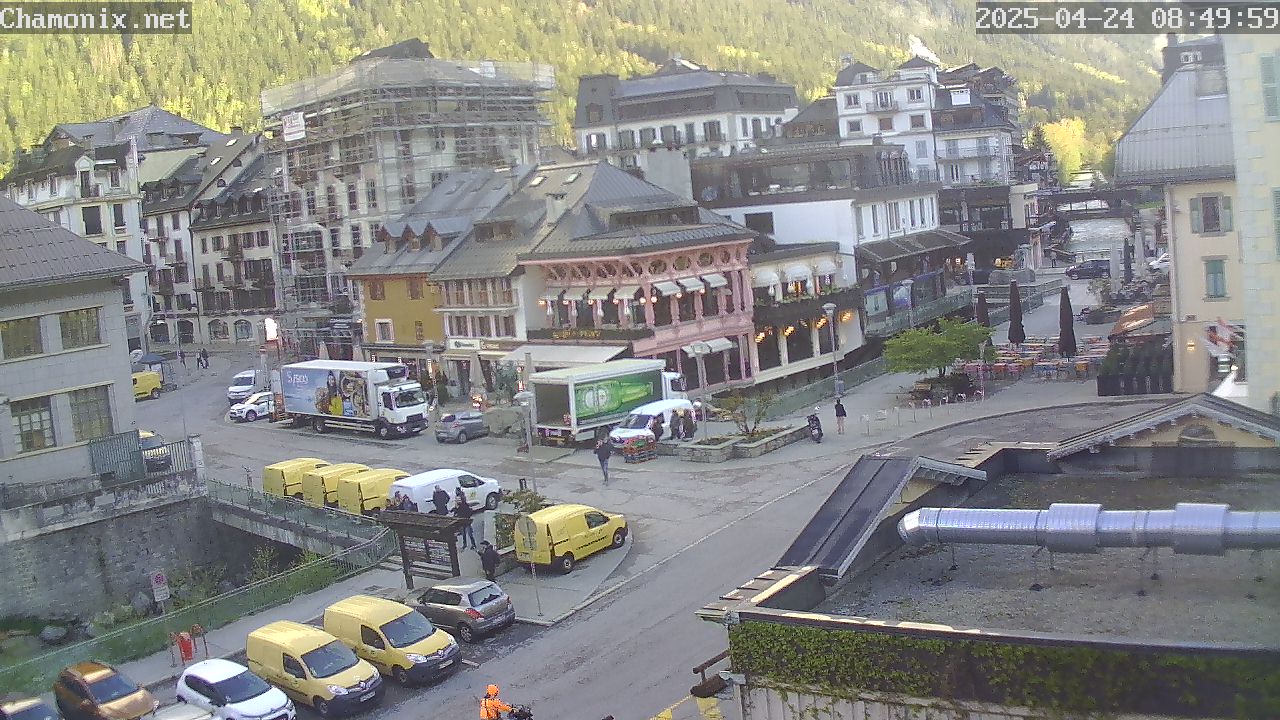 Daleswear Outdoor's Ingleborough webcam
Daleswear Outdoor are a manufacturer and retailer of outdoor and foul weather clothing - their webcam is located on top of their store in Ingleton. The webcam image is updated every few minutes.
A view of Swaledale from Low Row
This view from the north of the Yorkshire Dales appears courtesy of David N Bulman. This image is updated every 30 minutes during daylight hours. His personal website, Swaledale, North Yorkshire also includes an archive of the previous 100 webcam images, data from his home based weather station and images of Swaledale, old and new.
Simon's Seat from the hamlet of Skyreholme near Appletreewick in Wharfedale
Jonathan Lynas, author of the Skyreholme website, has kindly provided this image. It is updated every minute during daylight hours. The Skyreholme website also features current and historical images of the locality, time lapse films made from the webcam images and information on things to do in the area.
If you run a webcam elsewhere in the Yorkshire Dales or know of someone who does, please contact us at info@dalesactive.co.uk